Pediatric Orthodontist in Chantilly & South Riding
Orthodontics for Children
Dr. Anisa Omar and the Omar Orthodontics team offer expert children's orthodontics in South Riding and Chantilly, VA.

Benefits of Children's Orthodontics
The American Association of Orthodontists recommends that a child receive their first orthodontic screening by the age of seven. Early orthodontic treatment is advantageous because a young child's teeth have not finished erupting; this allows us to guide their eruption and address any problems at the earliest possible stage. Whether your child would benefit from braces, orthodontic appliances or palatal expanders, early treatment can help in all of the following ways:
Provide more room for crowded erupting teeth
Preserve space for teeth that have not yet erupted
Promote facial symmetry by guiding jaw development and bone growth
Reduce the need for tooth extraction
Reduce the overall treatment time
Your Child's First Visit to the Orthodontist
On your first scheduled appointment, Dr. Anisa Omar will meet with you and your child to talk about your concerns and perform an evaluation of your child's orthodontic needs. If orthodontic treatment is needed, our team will work with you to set up an affordable treatment plan that works with your schedule and lifestyle. 
Our goal is to make quality orthodontic care available to all our community members in South Riding and Chantilly. That's why we accept cash, credit card, check and we also network with all PPO insurance companies.
To learn more about treatment options, call our Chantilly office at 703-542-6336 or schedule an orthodontic appointment online!
Common Dental Issues for Kids
As a well-established pediatric orthodontist, Dr. Anisa has extensive experience in treating a myriad of dental issues.
Some of the most common dental problems we see in our clinic are as follows:
Malocclusions
A malocclusion occurs when the upper and lower teeth are not able to properly meet and form a healthy bite. We treat all types of malocclusions including overbite, underbite, crossbite and more.
Crowded Teeth
Tooth crowding often occurs when there isn't enough space in the jaw to accomodate all of the teeth coming in, causing the teeth to overlap and protrude in irregular patterns.
Teeth Grinding
Tooth grinding is a common problem that often results in damaged teeth, headaches and jaw pain. Luckily, orthodontics treatments such as braces and mouthguards can help in addition to a few simple lifestyle changes.
Not sure if your child needs braces? See our post on the 7 signs that your child needs braces sooner rather than later and feel free to contact us with any questions!
Best Kids Orthodontist in Chantilly
We pride ourselves on creating a kid friendly and welcoming environment for all of our new patients.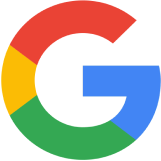 Dr. Omar and staff are so kind and knowledgeable. The treat you like family when you come in for your visits. I recommend them anyone who needs an orthodontist.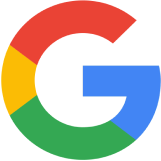 Through the years our family has experienced other orthodontist offices, and I can say Dr. Omar's experience is by far the best. The staff greeted us by name at the door. They took the time to fight our insurance for coverage. And now my daughter has a beautiful smile.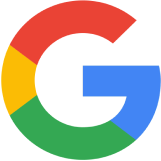 Awesome practice; from the admin staff at check-in to the clinical staff and Dr. Omar!! My daughter's first visit was very streamline and straightforward. I appreciate and respect Dr. Omar's treatment plan on waiting a few months before re-evaluating and beginning treatment on my daughter. Shows that she values each patient's care individually. Everyone was so sweet to my daughter and even ran out to bring her a sticker when they saw her cry walking to the car because she really wanted braces. Talk about service! This place is absolutely top notch and we will absolutely be back for both of my children as they get older. Thank you Dr Omar and team!!