South Riding & Chantilly Dentofacial Orthopedics Treatment
Dentofacial Orthopedics
For some patients who struggle with wayward jaw growth and development, orthodontics is not enough to achieve a straight smile. In this case, Dr. Anisa Omar​ may recommend dentofacial orthopedics in Chantilly, VA. This process can normalize the growth of bone structure and address any imbalances between the face and jaws.
Dentofacial orthopedics is a special distinction among orthodontists who have completed two or three years of additional education in an orthodontic residency program. While orthodontics focuses on straightening the teeth, dentofacial orthopedics addresses disharmony between the teeth, face, and jaws. It is most often recommended for children between ages seven and eight, whose jaws are still developing, though there are surgical procedures available for adults.
We encourage you to bring your child to Omar Orthodontics at a young age so that our orthodontist can monitor their jaw growth and determine when treatment would be most effective. Dentofacial orthopedics for children who do not have all their adult teeth is known as "phase one" treatment, and is designed to control and even prevent any developing issues.
We invite you to learn more about dentofacial orthopedics by contacting Omar Orthodontics at 703-542-6336 and scheduling an appointment. Proactive treatment now can help you and your child enjoy healthier smiles in the future.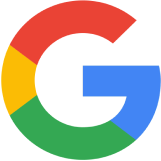 I don't even know where to start. My experience at Omar Orthodontics has been nothing short of amazing. Dr. Omar and her staff are the best human beings on the planet. They are so transparent, lively, and fun, that it is bittersweet when it comes time to end treatment. I felt like I was part of the staff there and Melanie is the funniest person ever. I can't rave about this place enough. From when you first walk in, it's just positivity and great vibes from everyone there.I also love how Dr. Omar and her staff aren't afraid to have fun when the patients are around. This honestly makes me want to go into orthodontics and work here. If you're thinking about getting braces or doing any sort of orthodontic treatment, you'd be doing yourself a disservice for not going here. It was well worth the drive all the way from Manassas.Also, a HUGE thank you to Dr. Omar, Melanie, and the rest of the staff for helping me achieve a perfectly straight smile! I appreciate you all so much!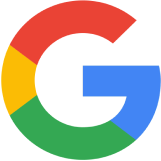 Through the years our family has experienced other orthodontist offices, and I can say Dr. Omar's experience is by far the best. The staff greeted us by name at the door. They took the time to fight our insurance for coverage. And now my daughter has a beautiful smile.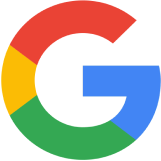 Awesome practice; from the admin staff at check-in to the clinical staff and Dr. Omar!! My daughter's first visit was very streamline and straightforward. I appreciate and respect Dr. Omar's treatment plan on waiting a few months before re-evaluating and beginning treatment on my daughter. Shows that she values each patient's care individually. Everyone was so sweet to my daughter and even ran out to bring her a sticker when they saw her cry walking to the car because she really wanted braces. Talk about service! This place is absolutely top notch and we will absolutely be back for both of my children as they get older. Thank you Dr Omar and team!!