Your retainer is designed for durability and long-term wear, but it is Important to take proper care of your retainer to ensure lasting quality. When you visit Omar Orthodontics, our orthodontist and team will provide you with the information you need to keep your retainer clean and safe. As a guideline, we recommend that you:
Wear your retainer at all times unless instructed otherwise by our orthodontist
Remove your retainer while eating and store it in its case so that it is not lost. In fact, your retainer should always be kept in its case when not in use.
Clean your retainer thoroughly each day with a toothbrush, toothpaste, and warm (not hot) water. You can also use orthodontic appliance cleaners such as Efferdent®.
Practice speaking, singing, and reading to help your mouth adjust to wearing a retainer
Treat your retainer with care and call our office immediately if it becomes lost or broken
Do not try to adjust your retainer yourself. Schedule an appointment with our office if you suspect it needs adjusting.
Bring your retainer to each orthodontic appointment
Remove your retainer when swimming
Avoid letting your retainer come in contact with hot water, hot car dashboards, washing machines, pockets, or napkins
Replacing retainers can be costly, but your retainer can last for years with proper care. If you have questions about receiving or caring for a retainer in Chantilly, VA, call 703-542-6336 and speak with our team or arrange an appointment with Dr. Anisa Omar.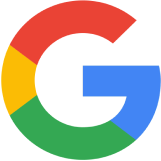 i highly recommend Omar Orthodontics! I got my braces in a foreign county and was desperate to take them off, it wasn't easy but they got the job done! They were also really helpful in making sure the retainers were a perfect fit and got to keep extra ones at no charge! thank you so much !!!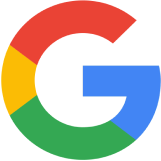 I recently returned to them to get new Invisalign retainers, and they have been nothing but amazing. For both my braces in the past, and my new retainers, they have given me the care and attention as through I were family. They also give an extremely affordable price for the best service you get from any orthodontist. If I could, I would give them a 6/5 stars for how easy they have made getting my retainers be.