Traditional or metal braces are still the most common type of braces to date. They're a reliable way to align teeth for both adults and teens. One of the best parts about traditional braces is that they can easily be customized to your individual needs, so they work for any type of dental condition. To learn more about traditional braces at Omar Orthodontics, keep reading!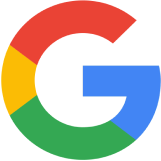 I don't even know where to start. My experience at Omar Orthodontics has been nothing short of amazing. Dr. Omar and her staff are the best human beings on the planet. They are so transparent, lively, and fun, that it is bittersweet when it comes time to end treatment. I felt like I was part of the staff there and Melanie is the funniest person ever. I can't rave about this place enough. From when you first walk in, it's just positivity and great vibes from everyone there.I also love how Dr. Omar and her staff aren't afraid to have fun when the patients are around. This honestly makes me want to go into orthodontics and work here. If you're thinking about getting braces or doing any sort of orthodontic treatment, you'd be doing yourself a disservice for not going here. It was well worth the drive all the way from Manassas.Also, a HUGE thank you to Dr. Omar, Melanie, and the rest of the staff for helping me achieve a perfectly straight smile! I appreciate you all so much!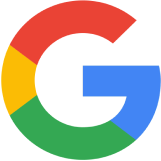 I feel like heaven every time I come in here, this is the most entertaining place I have ever been in my life. The girls at the front are very entertaining and they make me want to get my braces 200000 more times. Dr Omar is cool too. Xoxo Gossip Girl.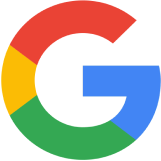 Awesome practice; from the admin staff at check-in to the clinical staff and Dr. Omar!! My daughter's first visit was very streamline and straightforward. I appreciate and respect Dr. Omar's treatment plan on waiting a few months before re-evaluating and beginning treatment on my daughter. Shows that she values each patient's care individually. Everyone was so sweet to my daughter and even ran out to bring her a sticker when they saw her cry walking to the car because she really wanted braces. Talk about service! This place is absolutely top notch and we will absolutely be back for both of my children as they get older. Thank you Dr Omar and team!!
Load More Reviews
What are metal braces?
For anyone who is unfamiliar with how metal braces work, there are 4 main parts of the appliance:
Brackets: Each tooth gets a bracket bonded to its exterior. The brackets have a slot for the archwire to be held in place.
Archwire: An archwire is placed over the brackets to connect them and put pressure on the teeth, so the move into the right position. Archwires are slowly tightened throughout the orthodontic process until the teeth are correctly aligned.
Elastics: Elastics are colorful rubber bands that hold the archwire in place once it has been attached to the bracket.
Once the basics have been secured into place, the orthodontist can customize the appliance by adding extra bands, elastics, springs, etc. Metal braces can also be used for early orthodontics. Because metal braces are so strong and flexible, they can correct jaw alignment as well as tooth alignment. Having a balanced bite is essential to healthy, strong teeth and jaws.
How long do metal braces take?
The treatment time for braces depends on every individual, but most cases range from a 12 – 18 months. Some patients won't see major changes until the last few months, while others may notice a big difference just 3 months in. However, treatment time can be extended in certain situations. It's imperative for patients to take special care of their braces and take precautions to avoid any accidents to prevent their treatment time from being increased.
Am I a candidate for metal braces?
Only your orthodontist can give you a definite answer about whether or not you are ready for braces. If you have had a history of periodontal disease or poor oral health, you may need to see a periodontist before you can get braces. Because the orthodontic process involves placing a heavy amount of pressure on the teeth to move them, it can be risky for someone who doesn't have strong and healthy gums to keep their teeth in place.
Kids can also be candidates for metal braces as a form of early orthodontics, but parents should note that getting braces before the permanent teeth erupt do not guarantee a perfect smile. In fact, most early orthodontics patients may need to get a second round of braces. You can learn more about braces for children here.
Do metal braces hurt?
Most patients experience some degree of soreness when they first get their braces affixed. This is because the appliance is pushing the teeth, so they can move into the correct position. This can make the gums, jaw, and overall mouth sore. For extreme soreness, the orthodontist can prescribe a mild pain reliever.
With metal braces, there's also the possibility that the archwires or brackets are poking into sensitive parts of the mouth. Your orthodontist can trim and adjust the braces to make them more comfortable. There is also dental wax that patients can place on any sharp edges of their braces to create a barrier between the appliance and the mouth.
Why should I get metal braces?
Metal braces are an excellent choice because they require little maintenance and they do an extraordinarily effective job. They're also one of the most affordable orthodontic options available, compared to clear aligners, lingual braces, or self-ligating braces. Metal braces are a great option for children and adolescents because they are bonded to the teeth 24/7, allowing the appliance to straighten the teeth without disturbance.
Your doctor may also recommend metal braces over other options because they are the only appliance that can fix serious dental issues like overbites, underbites, crowding, etc. They may need to be used in conjunction with other orthodontic appliances, such as palatal expanders or headgear as well.
If you are interested in getting traditional/metal braces, give us a call! Omar Orthodontics provides a suite of orthodontic options for patients and our doctor will personally advise you on the best options for your personal needs. Our Chantilly orthodontist is one of the best braces providers in the area and she will make sure to answer all your questions at your consultation. Remember, there is no one-size-fits-all mentality when it comes to braces, so it's important to see a professional about the right appliance for you and your lifestyle.