Chantilly Invisalign Treatment
At Omar Orthodontics, we understand that traditional metal braces may not be in your best interest. If you lead a very active lifestyle or are concerned about the aesthetics of your smile treatment, we invite you to consider Invisalign in Chantilly, Virginia.
Invisalign is a great orthodontic treatment for adults and teenagers. It is a system of custom-made. clear aligner trays that are worn for 22-24 hours a day that gradually move the teeth into the correct position. Many patients prefer Invisalign because it's virtually undetectable, but it delivers the same amazing results as regular braces. For anyone who needs to look their best for presentations, interviews, or work, Invisalign is the perfect option.
We can discuss options with an experienced Invisalign orthodontist.
FREE IN-OFFICE CONSULTATION
Visit our office in person
Omar Orthodontics is dedicated to providing our happy patients
with quality orthodontic services.
What is Invisalign?
Invisalign treatment are custom-made aligners that are easy to use and are virtually clear against your smile. The Invisalign treatment have minimal interference in how you live your life but has a positive impact on how to look and feel about yourself.
These aligners are clear plastic braces that work as one of the best alternatives for teeth alignment for teens and adults. 
Invisalign can work for anyone who has all of their adult teeth, no matter what age they are. For patients that have already started the process of traditional braces, but later decide that is it the incorrect option for them, can even switch over to Invisalign with the permission of their orthodontist. Invisalign lets patients live their lives fully without worry of their appearance and what others may think of them. This option is best for people that want to integrate dental health into their lifestyle in the most discreet way possible. It is important to keep in mind that Invisalign usually is more costly than traditional braces, but payment plans are offered!
Aside from their transparent look, these Invisalign aligners can be easily removed.
Why Invisalign Treatment is a Great Choice
Invisalign Treatment is a great choice for patients who are searching for more discreet orthodontic treatment option. Rather than using metal brackets and wire like traditional braces, Invisalign system uses a series a custom-fitted, computer-generated plastics aligners to straighten your smile.
The benefits to using Invisalign is that it's the clearest form of tooth alignment treatment. They're not invisible but we are positive that people won't even notice you are wearing Invisalign aligners.
Show us your pearly whites!
Send us a snapshot of your teeth for a quick consult.
We'll take a look and get back to you as soon as possible.
How Invisalign Treatments Works
Invisalign treatment is designed to make small changes to the alignment of the teeth. You will be given several teeth aligners, the number of trays depends on the length prescribed by your Orthodontist. As you switch sets of aligners about every two weeks, your teeth will gradually be guided to their proper positions.
At the beginning of your process, your orthodontist will glue small fixtures to your teeth that the Invisalign trays will clip to. At each appointment, the orthodontist will make modifications each time to help guide the teeth further into their correct alignment. These trays are to be worn at all hours of the day, only to be removed during cleaning and eating.
These aligners are clear plastic braces that work as one of the best alternatives for teeth alignment for teens and adults. These trays/aligners are created by molding your teeth and can be compared to the appearance of a mouthguard. This method is virtually invisible and causes much less discomfort in comparison to traditional braces which often creates cuts in patients' mouths. 
What  Invisalign Aligners Treat
In general, Invisalign can be used to treat the same orthodontic issues that are normally treated with traditional metal braces. Our orthodontist may recommend Invisalign braces to correct:
Crowded teeth

Crooked teeth

Gapped and spaces teeth

Certain problems with bite

Overbite

Open bite

Underbite

Crossbite
Invisalign is not right for everyone. Our Orthodontist will give you a full examination with x-ray scans. Your Orthodontist will then give your teeth correction options.
Treatment Time
On average, Invisalign can take anywhere from 12-18 months but depending on the patient it can last longer. Invisalign usually has a short treatment time compared to regular braces because of the amount of force it puts on the teeth. The more frequently the Invisalign trays are worn, the faster and more effective the treatment is.
Invisalign Cost
Invisalign is around the same price as braces, but it depends on the complexity, time, and number of aligners used in your individual treatment plan. There is no definitive one-size-fits-all treatment for Invisalign, so you will need to consult with your orthodontist for a realistic estimate. At Omar Orthodontics, we also offer several ways to make Invisalign more affordable and flexible, such as monthly payment plans. Our financing options include:
No-interest in-house financing

CareCredit

LendingTree

Cash

Check

All credit cards
Most insurance plans also cover a portion of the cost for Invisalign. Give your provider a call to find out! You may be surprised to find that they will allot for more than you think. Our office accepts most insurance, including:
MetLife

Delta Dental

Dominion Dental

Cigna

Aetna

United Healthcare
Guardian

Anthem BlueCross BlueShield

United Concordia

Humana

Medicaid
Who Benefits from Invisalign Aligners
During your no-cost patient consultation, we will determine whether you are a good candidate for Invisalign. This treatment is often a good choice for adults patients and others interested in invisible orthodontic treatments. Younger children currently don't have the option to receive the Invisalign treatment.
Patients going through the Invisalign treatment must have the discipline to put aligners on and then remove them when they are supposed to. Forgetting to put them back on can cause a major delay during the Invisalign treatment.
Each method of clear braces is different and not everyone is a perfect fit for all of them. When Invisalign was first introduced in the 90's, it was only meant to be used for minor teeth corrections and patients that had more severe issues had to revert to traditional metal braces. Now that research and development have come a long way, Invisalign can be used to treat a much wider range of issues such as overbite, underbite, crossbite, along with overcrowded or overly spaced teeth. It is important to remember that ultimately your orthodontist will be able to determine if you are the right fit for clear braces but keep on reading to get an idea of what solution may be best for you. ClearCorrect is a method that is extremely similar to Invisalign, the biggest difference between the two is that ClearCorrect is manufactured in the USA and offers lower pricing options for patients that cannot pay the prices of Invisalign.
It is important to also keep in mind your age when you would like to begin your Invisalign/ClearCorrect treatment. These treatments work best for patients that are within the age range of teenagers through adults. The reason it may not work as well for children is that their teeth have not fully grown in yet and they still have the opportunity to lose teeth. Lastly, a patient's dedication to having straight teeth is a huge factor in whether or not they should choose Invisalign/ClearCorrect. This method is removable but must be worn 22 out of 24 hours of the day to effectively work. Orthodontists have noticed that when patients finish their treatments, they often neglect wearing their retainers and their teeth revert back to their original state. This can also happen with Invisalign if the patient is not dedicated to their treatment. During their treatment, they will have to come in every two to four weeks to adjust their teeth to continue progressing with their treatment. If this is something that is difficult to do with a busy schedule, other options may work better.
A patient's diet also factors into whether or not they should choose Invisalign/ClearCorrect because the clear trays are very easily stained. Heavy coffee drinkers or smokers may not want to choose this method because they will either constantly have to remove their trays or risk their teeth transferring stains onto their trays.
Dr. Anisa Omar and our team are ready to join you on your journey to a healthier smile! Give us a call at (703) 542-6336.
Brushing, Flossing, and Eating with Invisalign
In addition to being discreet, Invisalign aligners are also very comfortable because they are custom made from smooth, thin plastic. These aligners are removable as well, allows to easily remove them as need in order to eat, brush, and floss. Brush and floss your teeth like you normally do, but be sure to brush your teeth more frequently after you eat. Brushing and flossing your teeth helps minimize your chances of developing tooth decay or straining your braces.
Foods you can't eat when wearing Invisalign Aligners
Avoid nuts

Avoid candies

Avoid hard pretzels,

Avoid chewing on ice

Cut down sweets

Cut down in chips

Drink very little, to no soda

Chewy foods

Bagels

Avoid hard rolls

Avoid licorice

Avoid popcorn

Avoid caramels

Avoid gum
It's important to avoid these certain foods that can decrease your risk of cavities or lower your chances of damaging the braces. Cut down on foods mentioned above. Sugary and starchy food generate plaque acid that can cause tooth decay and promote gum disease. Also stay away from hard crunchy snacks. These types of snacks can damage the braces or could get stuck between braces.
It's important to note that replacing braces can cause the treatment time to increase. Therefore, taking care of your teeth during treatment is vital to having them removed.
Athletics with Braces
Please let your orthodontist if you are involved in any athletics or sports. You can still play sports even while going through the teeth alignment treatment. We solely recommend that you wear a mouthguard for the best protection.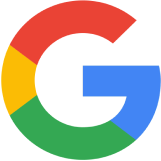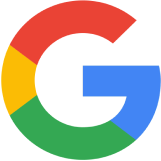 I don't even know where to start. My experience at Omar Orthodontics has been nothing short of amazing. Dr. Omar and her staff are the best human beings on the planet. They are so transparent, lively, and fun, that it is bittersweet when it comes time to end treatment. I felt like I was part of the staff there and Melanie is the funniest person ever. I can't rave about this place enough. From when you first walk in, it's just positivity and great vibes from everyone there.I also love how Dr. Omar and her staff aren't afraid to have fun when the patients are around. This honestly makes me want to go into orthodontics and work here. If you're thinking about getting braces or doing any sort of orthodontic treatment, you'd be doing yourself a disservice for not going here. It was well worth the drive all the way from Manassas.Also, a HUGE thank you to Dr. Omar, Melanie, and the rest of the staff for helping me achieve a perfectly straight smile! I appreciate you all so much!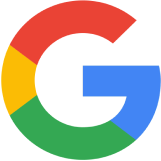 I feel like heaven every time I come in here, this is the most entertaining place I have ever been in my life. The girls at the front are very entertaining and they make me want to get my braces 200000 more times. Dr Omar is cool too. Xoxo Gossip Girl.
Invisalign Treatment In Chantilly and South Riding, VA
It's Important to see an orthodontist for Invisalign treatments. Dr. Anisa Omar and the Omar Orthodontics staff offer years of experience in installing and maintaining the Invisalign treatment.
Call or visit our Chantilly office today to learn more about Invisalign and our orthodontic services.