INVISALIGN TEEN
There are many orthodontic options available on the market, but few provide the same aesthetic and lifestyle benefits as Invisalign. The clear aligner system has grown in popularity in the past few years for both adults and teens. Invisalign is just as effective at aligning teeth as traditional braces, but patients have much more flexibility and control. If you or your child is interested in orthodontics, Invisalign Teen is just like Invisalign in terms of treatment, but it has a few additional features to help make the process a little smoother for teens.
WHAT IS INVISALIGN?
Invisalign is an orthodontic appliance that utilizes a series of computer-generated removable aligner trays to gradually move teeth into their optimal position. The trays are made of a unique thermoplastic material called SmartTrack that is designed to be thin and clear, so it's virtually invisible. The orthodontist will personally make the trays, so they fit perfectly against the teeth, slowly applying pressure until the patients reaches their ideal smile. With Invisalign, patients don't have to deal with any brackets, wires, or uncomfortable mechanisms.
HOW IS INVISALIGN TEEN DIFFERENT FROM INVISALIGN?
In terms of orthodontic practice, Invisalign Teen is basically the same as Invisalign. The orthodontist will create a treatment plan with multiple sets of Invisalign trays that will align the teeth and jaws. Invisalign Teen offers two major features in addition to the standard Invisalign package:
6 replacement aligners
Blue dots
First, the 6 replacement aligners can be for any set that gets lost and they are free of charge. This is a protective measure for our patients to make sure they get the best treatment possible at the most reasonable price. We also know how easy it is to forget a pair of aligners in a napkin at lunch or in the locker room after a workout.
Second, Teen Invisalign aligners have a blue indicator dot located on the back. They serve as a method of keeping teens accountable for wearing their trays for the full 20-22 hours every day for their 1-2 week duration. The blue dot will slowly fade the more they are worn and they should be gone at the end of the two week round of aligners. If the dots aren't fully faded, the trays need to be worn longer. The dots are a way to help patients track their progress throughout the process. Standard Invisalign trays don't have blue indicator dots, but we're sure adults could also benefit from this feature!
It's imperative for Invisalign users to wear their trays for the recommended time by their orthodontists. Otherwise, treatment time could be extended and the process may not be as efficient as desired.
Teenagers aren't necessarily less responsible than adults (we can testify), but we understand that between sports, clubs, school, work, and homework, their schedules can be extremely hectic, making it hard to remember where their Invisalign trays last were. These preventative features are included to help teens achieve their orthodontic goals in a timely manner without extra fees.
WHAT ARE THE BENEFITS OF INVISALIGN TEEN?
There are many advantages to Invisalign for teens who are involved in extracurriculars, sports, and school. Because the aligners are removable, it's more adaptable for any lifestyle. Here's how it can benefit teen patients:
Discreet clear aligners: Unlike traditional braces, nobody can tell that patients with Invisalign are wearing any orthodontic appliance at all. Some teenagers may feel self-conscious about their appearance with braces. With Invisalign, patients can engage in events and activities like presentations, interviews, dances, and formal gatherings without worrying about how they look when they smile or speak.
Comfortable fit: The metal brackets and wires of traditional braces can be uncomfortable for patients, especially those with sensitive mouths. It takes time for the skin to adjust to having sharp metal appliances in poking or scratching the tongue, jaws, and inner cheeks. Since Invisalign is molded to fit the teeth, it feels smooth and comfortable. Like other orthodontic appliances, however, there is still a considerable amount of force being exerted on the teeth, so Invisalign can still make the teeth sore from the movement of the teeth and jaws.
Better oral hygiene: A major problem that patients with traditional braces face is cleaning their teeth thoroughly. It can be hard to floss or brush all the nooks and crannies of the mouth when there are brackets and wires obstructing the way. This can lead to the development of calcium deposits and unsightly discoloration on the teeth once the braces are taken off. Worse, it could lead to tooth decay, gingivitis, and cavities. With Invisalign, the clear aligners can easily be removed when it's time to brush or floss. Dental care is just as easy with Invisalign as it is without. Just remember to keep the trays clean and place them back in the mouth promptly after!
Mouthguard friendly: Many of our teenage patients are involved in sports, like basketball, soccer, wrestling, football, etc. These types of contact sports put players at high risk of mouth injuries and facial trauma, so it's important for the participants to use safety gear and mouthguards. Traditional braces can make it a lot more difficult to find a mouthguard that fits because there's so much extra bulk.  They're also another safety hazard because the brackets and wires can severely cut the mouth in an accident This can make it uncomfortable or costly to invest in the much-needed protection. Invisalign, on the other hand, fits right against the teeth, so regular mouthguards can still be used during games and practice. Patients can even take the trays off if they need to!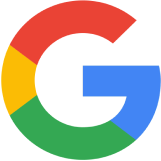 Dr. Omar's office helped me with my invisalign treatment and they did an amazing job. Very friendly and professional, I definitely recommend this practice for your orthodontist needs.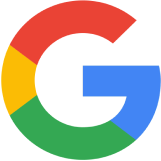 Everyone is super sweet and their process of an Invisalign is on track and supporting!!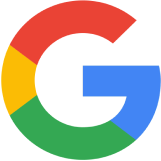 I cannot begin to explain just how amazing Dr. Omar and her staff are. It doesn't even feel like you're in an orthodontists office, they've made me feel so comfortable and at ease during my entire Invisalign process. Not to mention how they're willing to go above and beyond for everything. I'm absolutely thrilled with the results I am getting it . They've truly exceeded my expectations! 💯
AM I (OR MY TEEN) A CANDIDATE FOR INVISALIGN TEEN?
Invisalign is a great choice for teen patients who are interested in subtle orthodontic treatment. Ultimately, only the orthodontist can determine whether you or your child are suitable candidates for Invisalign, but there are a few qualifications to keep in mind before going for your consultation:
Candidates need to have all their permanent teeth. Invisalign Teen is for teens, not children. This is an important distinction because teens tend to have more structurally developed teeth and jaws that can be corrected by Invisalign.
Candidates need to have healthy gums and bones. Like any orthodontic treatment, Invisalign will place enormous pressure on the teeth to move them into the correct position. Teeth that are not attached to a stable structure with healthy gums and bones could be damaged from this process.
Candidates need to be responsible. Patients who choose Invisalign must be disciplined enough to remember to place aligners in the mouth for the full 20-22 hours per day for every round. Failure to do so can result in extended treatment time and unsatisfactory results.
Are you considering Invisalign as an orthodontic treatment option? If you are a teen, as many of our patients are, we have great news for you! Invisalign offers a system of aligners specifically catered toward adolescents called Invisalign Teen. Invisalign Teen has all of the great benefits of a standard Invisalign treatment plan, with a couple of additional features to help ensure your success in your orthodontic journey!
Replacement Aligners
There are two major differences between standard Invisalign and Invisalign Teen. The first is that the Invisalign Teen package comes with up to six replacement aligners at no additional charge. We're definitely not judging, but teens can (sometimes!) be a little less responsible than adults (we get it, you're still learning!). Things happen. Sometimes you might accidentally throw your aligners away with your lunch tray in the cafeteria, or somewhere in the giant pile of clothes that are too dirty to go in the closet but too clean to put in the hamper. The extra replacements included in the Invisalign Teen package are there to protect your family's wallets in these situations!
Blue Dots
The other added feature specific to Invisalign Teen is the blue indicator dot located on the back of the aligners trays. Typically, an Invisalign user will wear the same trays for two weeks before switching them out for the next set. The blue dots on Invisalign Teen trays won't be visible when you smile, but they are very important. The more you wear your trays, the more the dots will fade. The blue dots should be completely faded by the end of each two week round of aligners. If they dots are not faded at that point, then you probably haven't been wearing your trays enough! The dots act as a tool to help keep you on track and help your orthodontist keep track of your progress.
One of the most appealing features of Invisalign is the fact that you can remove the trays to eat or do other brief activities. Standard or adult Invisalign trays do not have the dots, as it is assumed that adults will wear their trays for the recommended 22 hours per day on their own. However, we certainly know that some adults could benefit from this reminder!
Are you interested in learning more about Invisalign Teen? Schedule a consultation with us today!