Omar Orthodontics welcomes you to our orthodontist office in Chantilly, VA! Our Chantilly office serves as our headquarters as we provide quality adult and child orthodontic services to our many communities. We designed our office with the utmost consideration for our patients' needs and experiences. We want all of our patients to feel comfortable and supported with each and every trip to our office.
At Omar Orthodontics, we believe orthodontia is about making healthier smiles — and you'll have plenty of opportunities to share yours with us when you visit our office and friendly staff!
Whether you're a patient in treatment or a parent relaxing in our quiet waiting room, we offer clean facilities, a gaming center for our youngest patients and their parents, top-tier technology, and a calming atmosphere.
Visit our Chantilly office to receive our orthodontic treatment options:
Please contact us if you're interested in scheduling an appointment at our orthodontist office in Chantilly, VA! Omar Orthodontics serves many surrounding communities, including Aldie, Stone Ridge, Ashburn, South Riding, Herndon, and Centreville, Virginia.
Click on the pictures below to experience a virtual tour of the Omar Orthodontics office before your initial appointment with Dr. Anisa Omar!
We look forward to connecting with and serving you in person!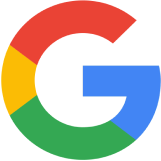 I don't even know where to start. My experience at Omar Orthodontics has been nothing short of amazing. Dr. Omar and her staff are the best human beings on the planet. They are so transparent, lively, and fun, that it is bittersweet when it comes time to end treatment. I felt like I was part of the staff there and Melanie is the funniest person ever. I can't rave about this place enough. From when you first walk in, it's just positivity and great vibes from everyone there.I also love how Dr. Omar and her staff aren't afraid to have fun when the patients are around. This honestly makes me want to go into orthodontics and work here. If you're thinking about getting braces or doing any sort of orthodontic treatment, you'd be doing yourself a disservice for not going here. It was well worth the drive all the way from Manassas.Also, a HUGE thank you to Dr. Omar, Melanie, and the rest of the staff for helping me achieve a perfectly straight smile! I appreciate you all so much!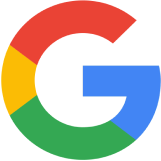 I liked every visit that I've had, and the orthodontists here are extremely nice (shoutout to Melanie and Keisha). My braces will be off soon, and I know that my teeth look great. I'm glad that my parents chose for me to go here, and I'm grateful to them and the people that work here that my teeth are perfectly straight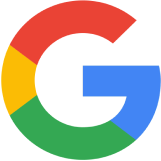 I love visiting my orthodontist every 6 weeks. Her staff and her are the best ever! I'm so glad my parents chose her. My teeth look so good.